Main Application¶
The Dataristix main application runs on 64-bit Microsoft Windows operating systems that are currently supported by Microsoft. The application acts as a client for the Dataristix background service that is part of the standard Dataristix installation. Connector modules are loaded as plugins into the main application.
The following picture shows the parts of the main application window.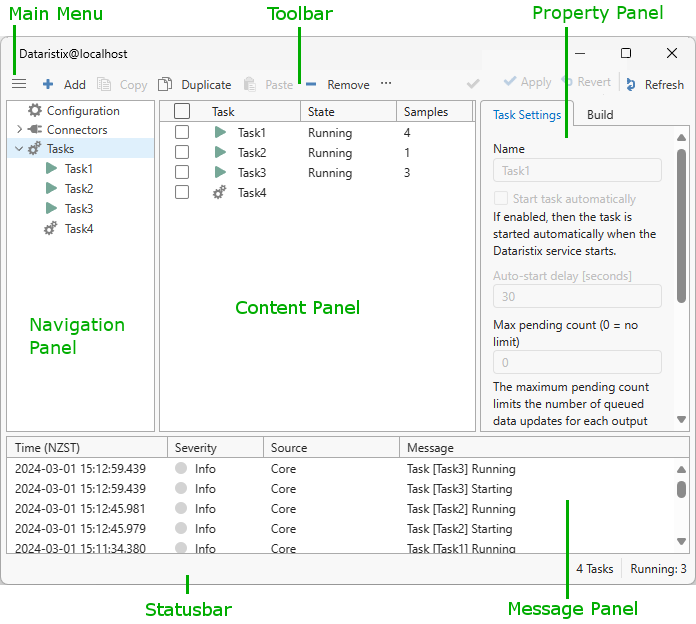 Use the Navigation Panel to switch between different content views. Depending on the selected content, the toolbar may show additional or different tool buttons.
The message panel lists recent events such as task start or stop events or any errors that may occur during background operations or as a result of user interactions.
The background service and any running tasks keep running even when you close the application window.